Emily Maria SARTORIUS (1875-1969) was born in Birmingham on 24 February 1875, the daughter of Joseph Augustine Sartorius and Emily Bedworth. She was 10 years old when her mother died of consumption in 1885. In 1891, she is known to have been a dressmaker and in 1901 an upolsteress.  On 15 June 1903, she married Francis Joseph (Frank) Simpson, a master baker and confectioner, in St. Vincent's church in Birmingham. After her marriage, she ran a small grocery store and off-licence at Water Orton.  Emily was a Roman Catholic and spoke French at home, and with the extended Sartorius family in Birmingham and France. Both Frank and Emily lived to a ripe old age. Frank died in 1966, aged 90 and Emily died on 30 March 1969 at 66 Orchard Road in Erdington, Birmingham. She was 94 years old. The cause of death is listed as cerebral thrombosis and arterial sclerosis. She is buried with Frank in Oscott cemetery, Birmingham (section 9b, 40a).
Emily and Frank had three children
————————————————–
1 M:    Henry Joseph (Harry) SIMPSON (my grandfather)
Birth:    27 Aug 1904    Sheffield Road, Sutton Coldfield, Birmingham
Death:    16 Feb 1972    110 Holifast Road, Sutton Coldfield
Spouse:    Doris Mary CULLEY (my grandmother)
————————————————–
2 M:    Francis Edmund (Frank) SIMPSON
Birth:    abt 1907    Erdington, Birmingham
Spouse:    Jean SWINGLER
————————————————–
3 F:    Emily (Millie) SIMPSON
Birth:    1910    Erdington, Birmingham
Death:    29 Apr 1954
Spouse: Lionel Frederick Marden IRELAND
Daughter: Angela IRELAND (b. 1944, still living)
Some photographs of Emily from the family album (please also see the page dedicated to her husband, Frank)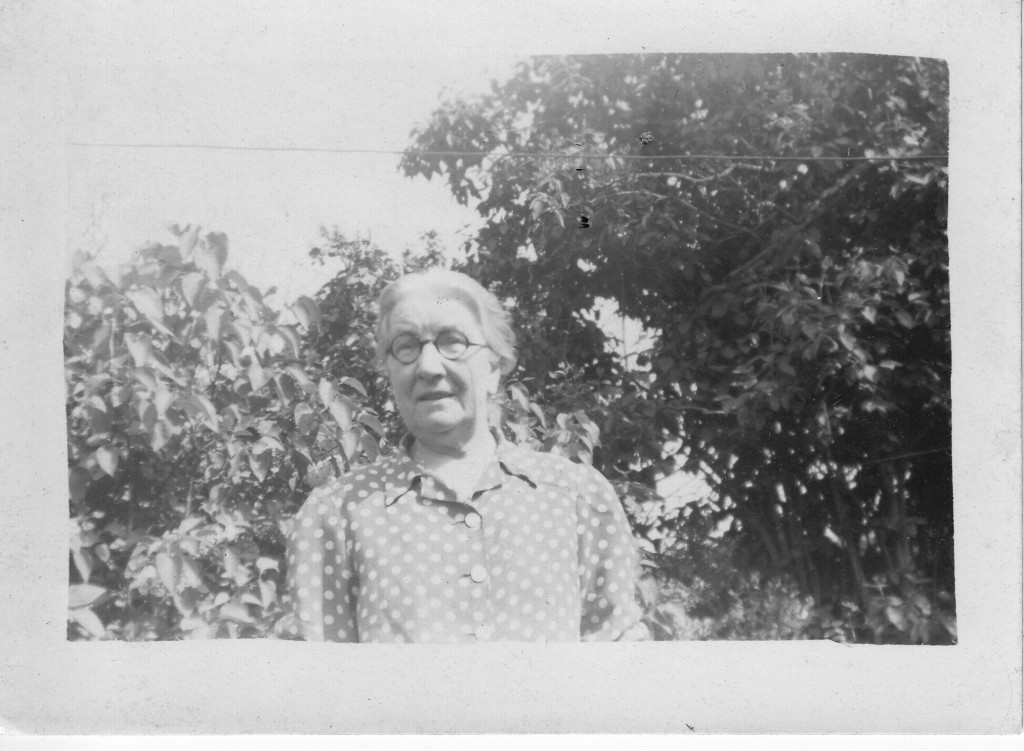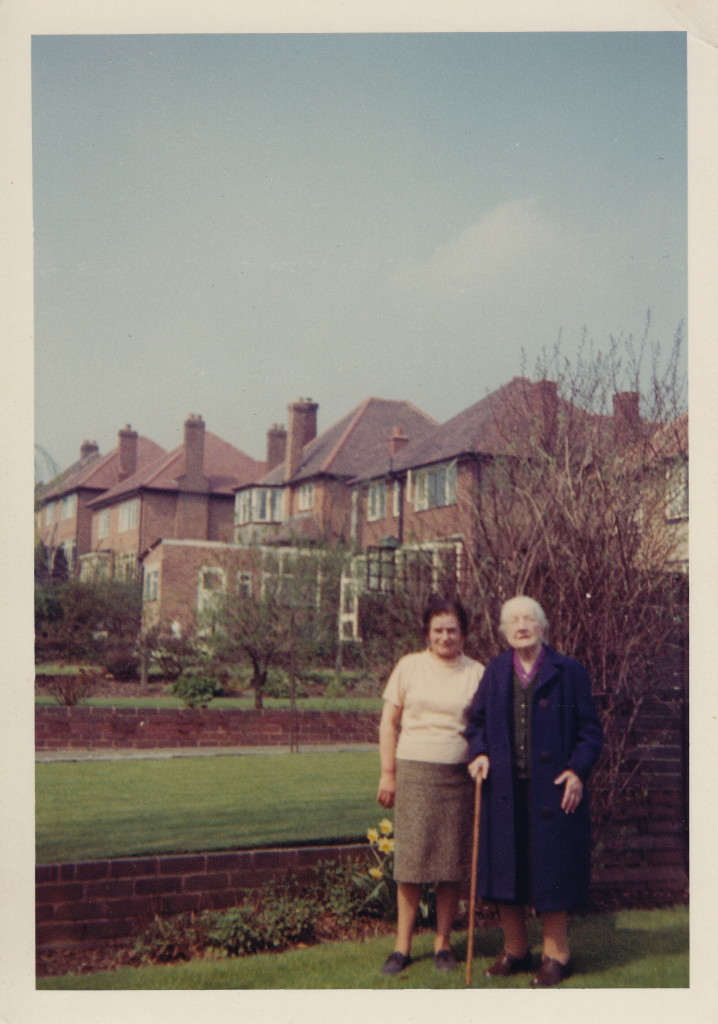 Click to enlarge. The photo above shows Emily as a very old lady, with her daughter in law, Doris (my grandmother). Click to enlarge.