Frederick James THORNE was born on 27 January 1882 at 46 Palmer Street in Weston-super-Mare, the son of Richard Thorne and Honor Giles. He had five brothers (Thomas, Walter, Robert, George and Rockcliffe Alfred) and two sisters (Jesse and Beatrice). In the 1901 census, he is recorded as living at the Cheriton and Sandgate Military Camp in Kent (Shorncliffe camp). On 25 January 1903, when he was 20 years old, he married Mary Ann SYDENHAM (1882-1955) at the Baptist Chapel, Wadham Street, Weston-super-Mare. According to his marriage certificate, he was living in the family home at 46 Palmer Street and working as a groom. In the census of 1911, he states that he is a taxi driver and working from home, 48 Alfred Street. At this point in time, Frederick and Mary have three sons: Frederick, Ernest Walter (my grandfather) and Edmund George (who was known simply as George).
Early photographs of Frederick driving his taxi still survive (collection of my mother). Click to enlarge.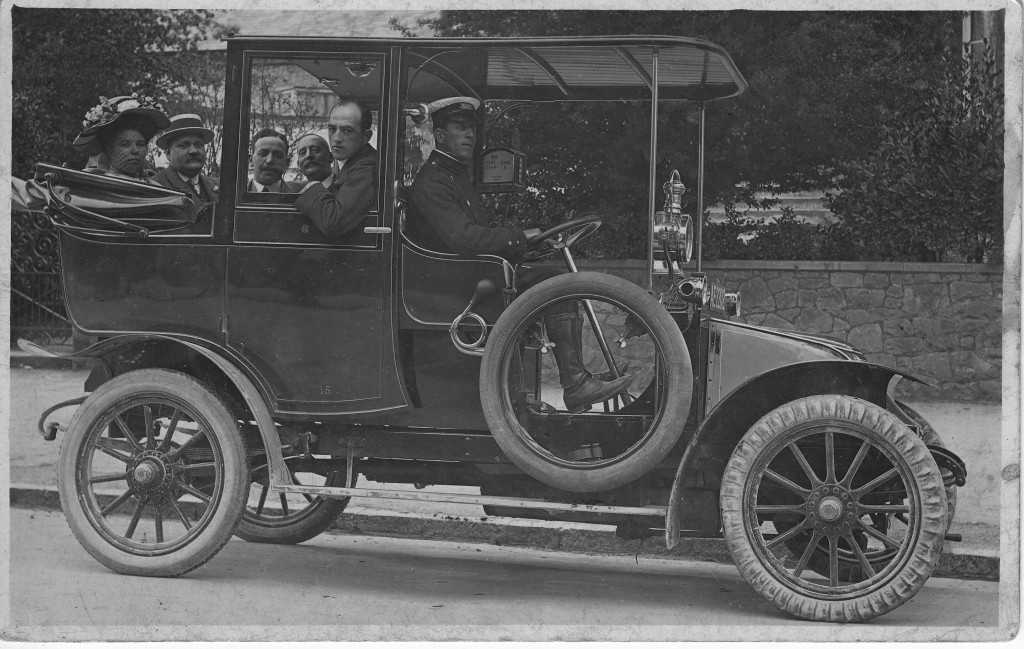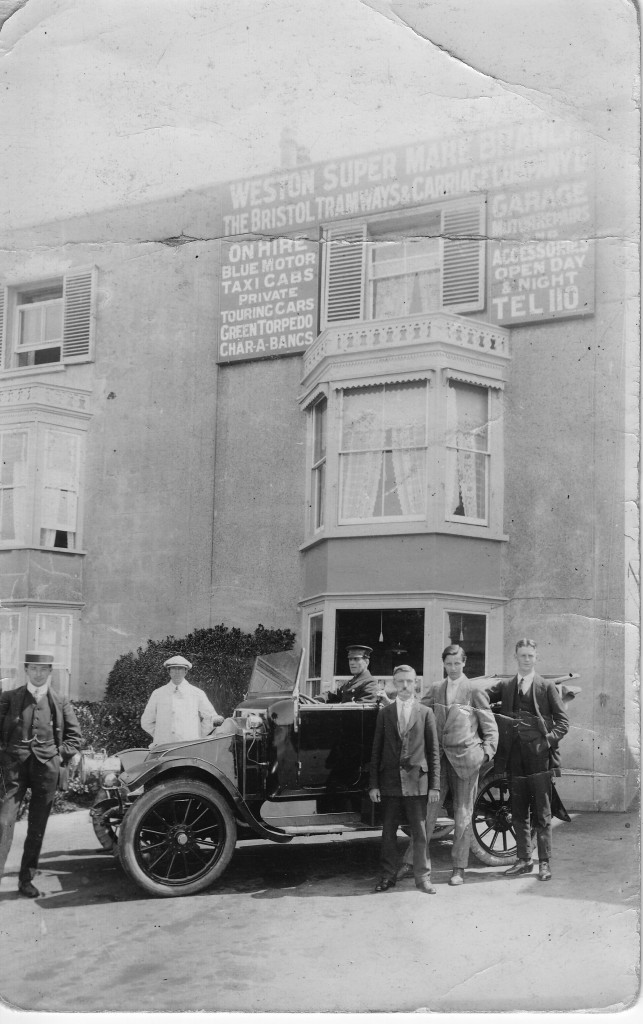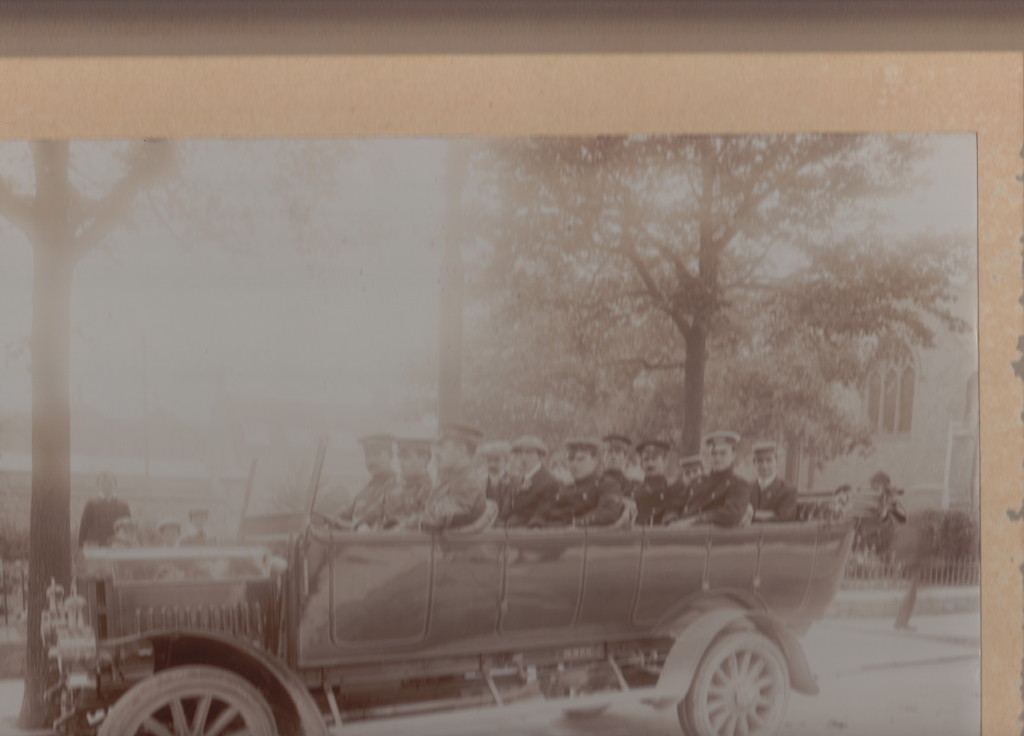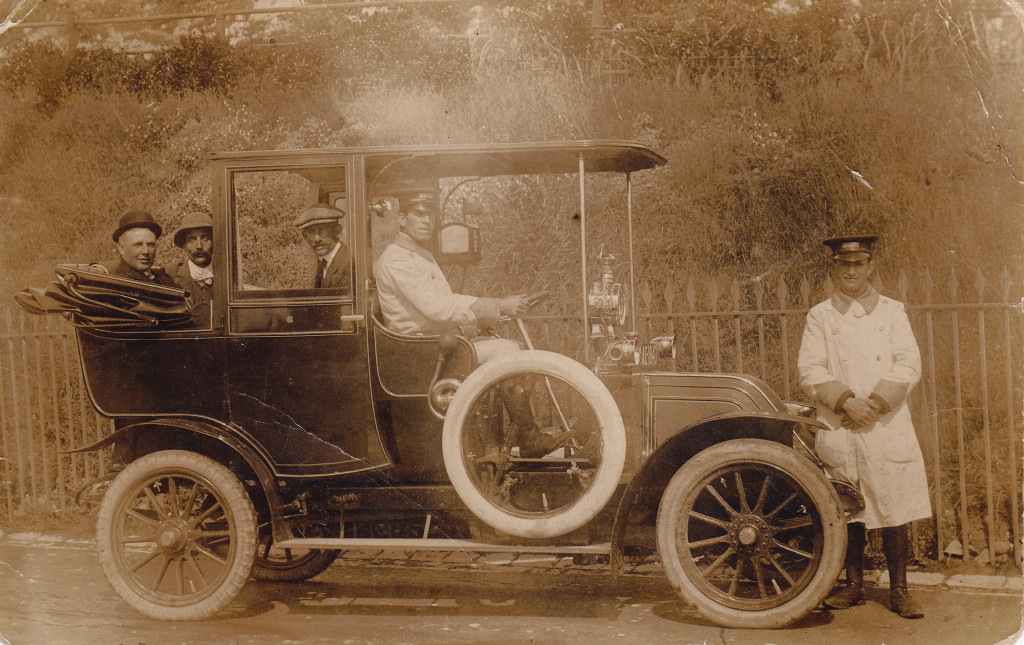 Three years later, Frederick went to war, aged 32 years old, and served from 18 September 1914 until 9 January 1920. He was awarded two medals, including the British War Medal (in the collection of my mother). His sons were aged 11, 7 and 2 years old when he enlisted. Frederick and Mary had three more children, all born during the First World War: Albert, Doris and Frank.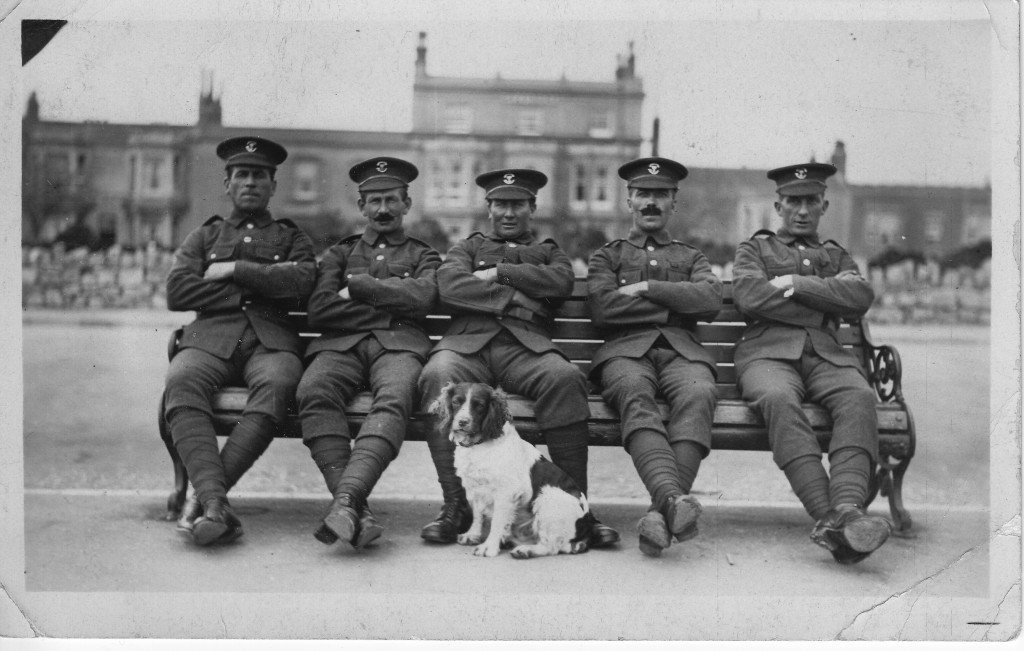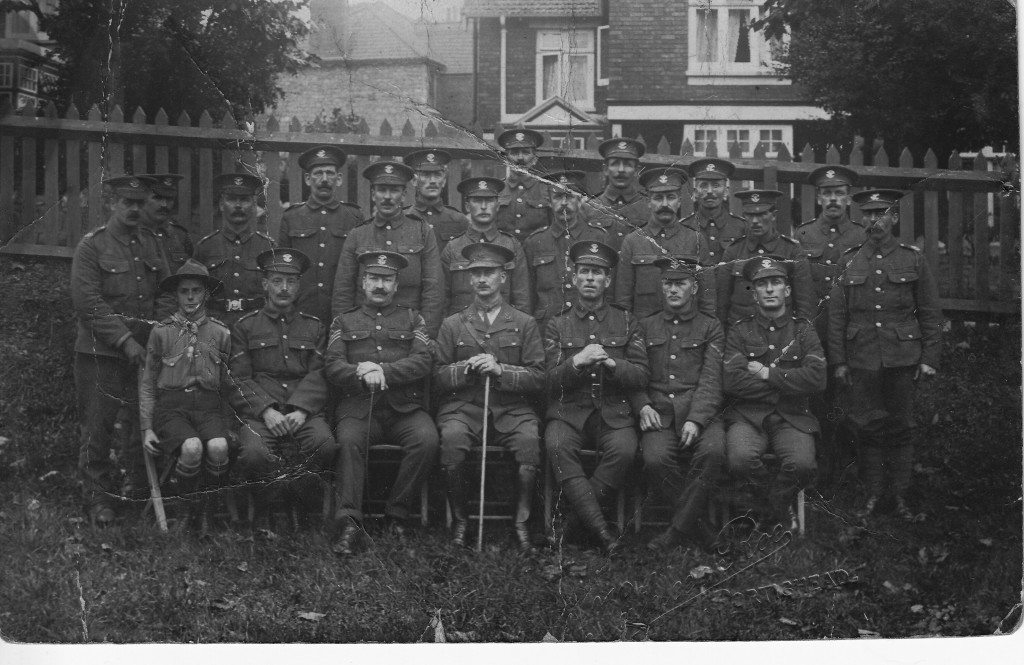 Top photo: Frederick is seated on the far left. Bottom photo: front row, third from right. Click to enlarge.
Not long after the war, Frederick succumbed to pulmonary tuberculosis. He died on 2 August 1923 at 48 George Street, in the house of his father-in-law, Thomas Sydenham. Frederick was 41 years old when he died and while my grandfather Ernest would have been 16 years old at the time,  Albert, Doris and Frank were only 7, 5 and 2 years old respectively. As tuberculosis is an infectious disease, he may have moved out of the family home to safeguard his youngest children. His death certificate states his profession as a 'taxi driver proprietor.'
Mary outlived her husband by 32 years but died in a tragic accident on 23 October 1955 at her home, 40 George Street. The cause of death being 'coal gas poisoning accidentally sustained from coal gas issuing from an unlit lamp in the bedroom, pm.'
They are buried together in the main cemetery in Weston-super-Mare.
Frederick and Mary's grave in Weston-super-Mare. Click to enlarge.
Frederick and Mary's children:
————————————————–
1 M:    Frederick THORNE
Birth:  1903
————————————————–
2 M:    Ernest Walter THORNE (my maternal grandfather)
Birth:  24 Mar 1907 Weston-super-Mare
Death:24 Oct 1985  Grasscroft, 40 Elmhurst Rd
Spouse:           Florence HUGHES (my maternal grandmother)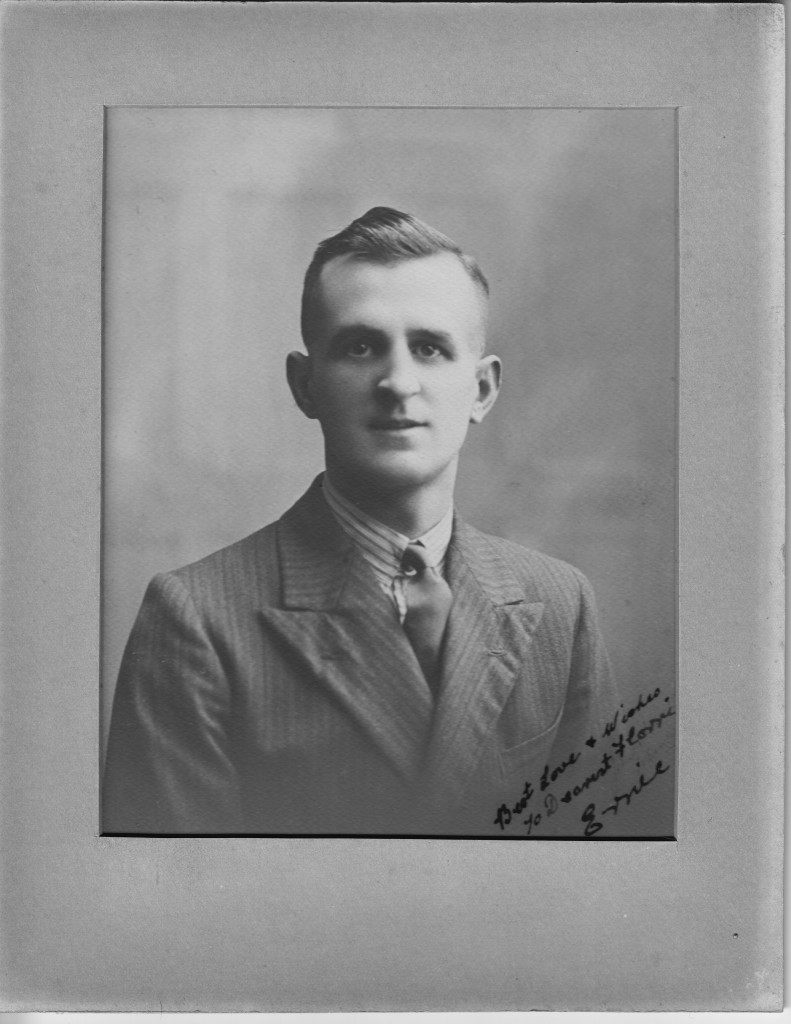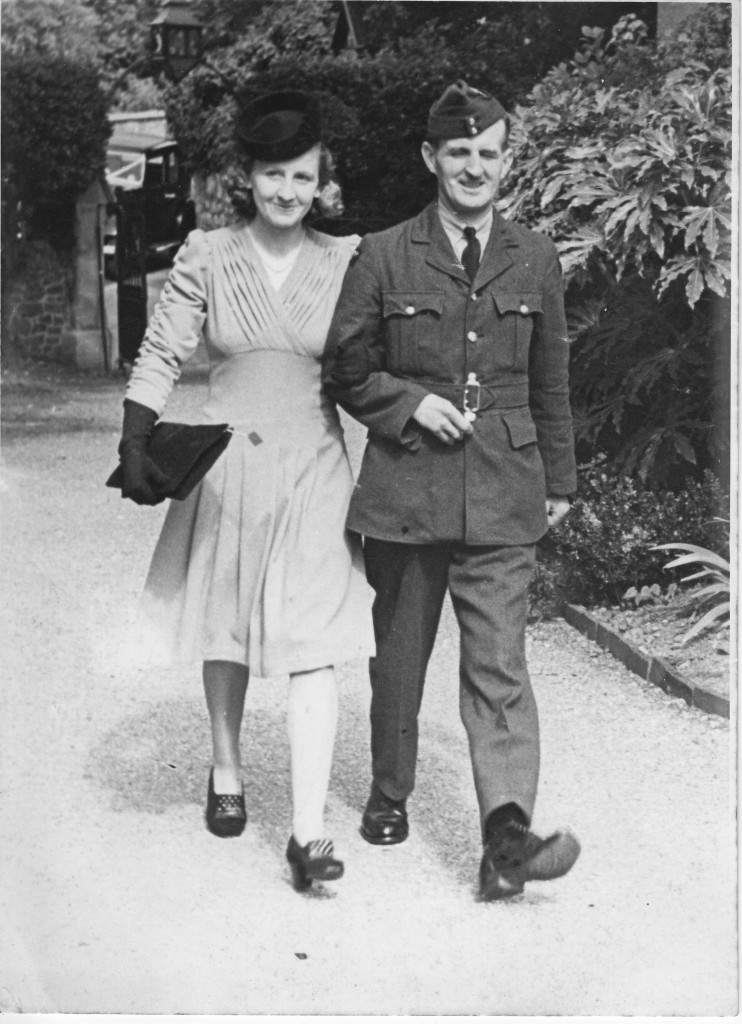 Ernest with his sister, Doris (for more photos of Doris, see below). Click to enlarge.
————————————————–
3 M:    Edmund George THORNE (known as George)
Birth:  1910
Death: Sept 1988   Stuart House Nursing Home
Spouse:           Muriel
George was a conductor and later a driver for the Bristol Omnibus Company.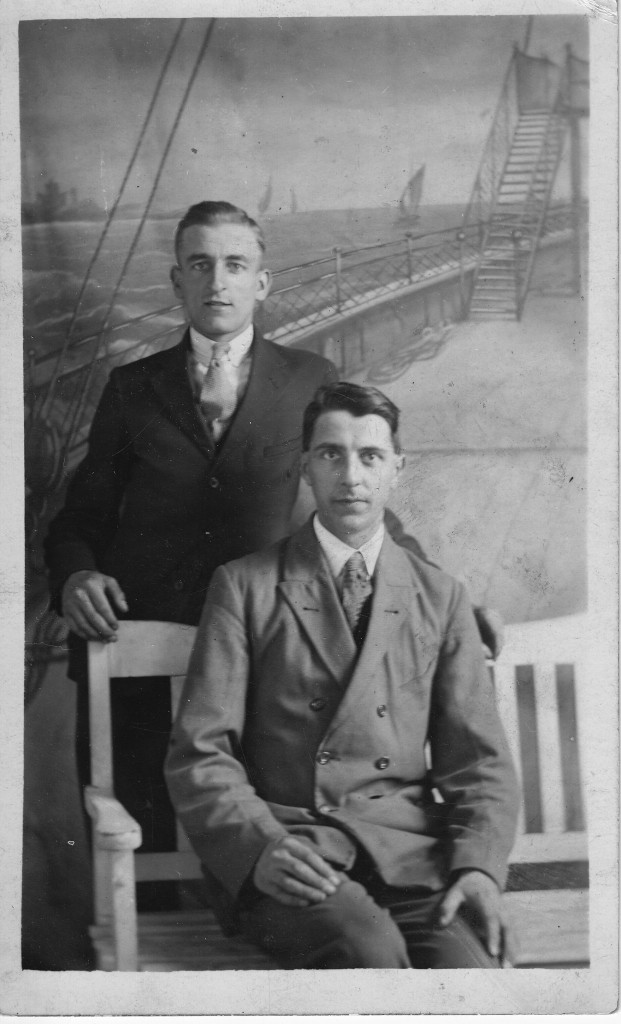 George Thorne (standing), date unknown, click to enlarge.
For a photograph of George in later life, see the page devoted to his brother Ernest.
————————————————–
4 M:    Albert Victor THORNE
Birth:  22 Jan 1916  Weston-super-Mare
Death: Mar 1997       Portsmouth
Spouse:           Ethel BLACKBURN
Albert was a boat builder.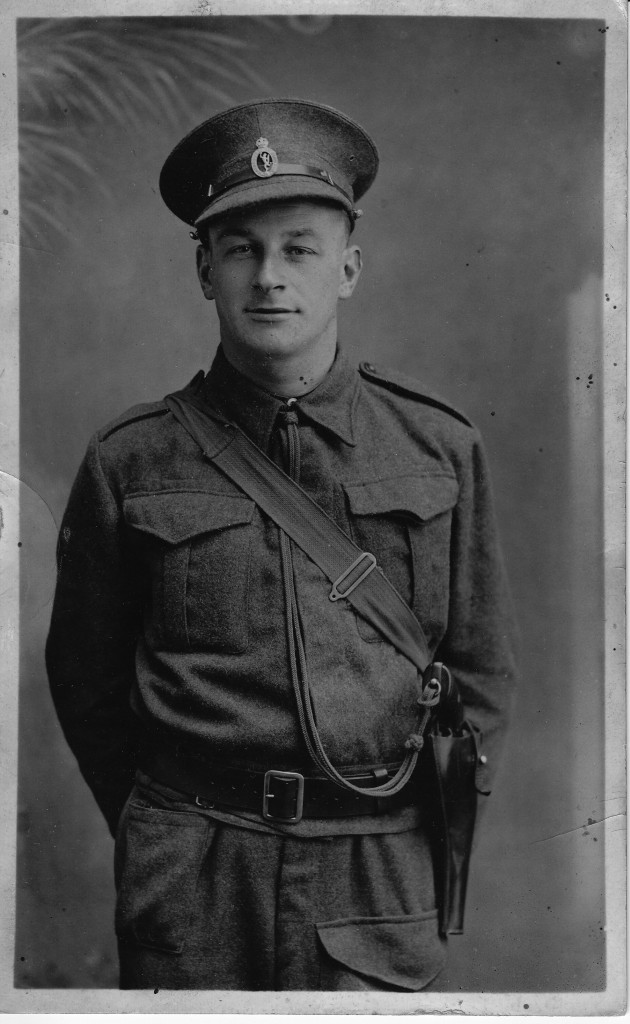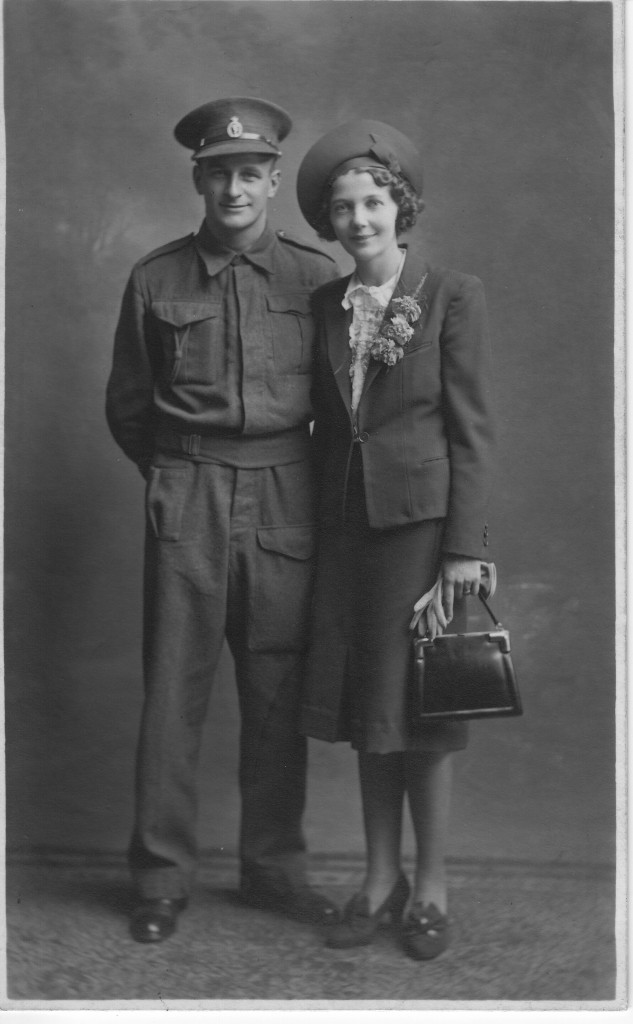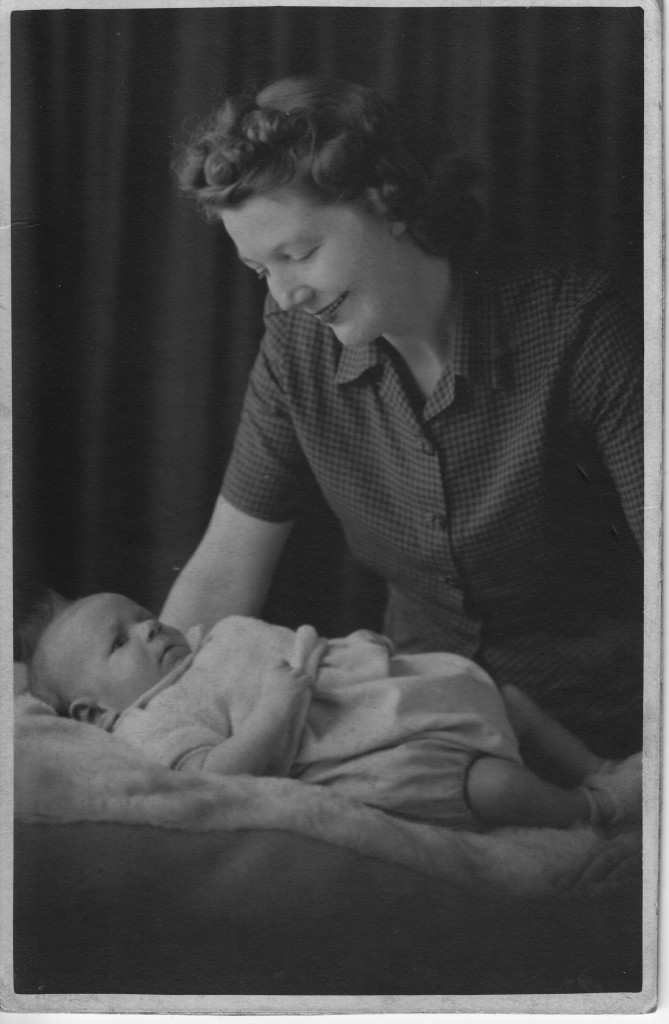 Albert Thorne in uniform, with his wife Ethel (née Blackburn) and Ethel with her son, Alan. Click to enlarge.
————————————————–
5 F:      Doris M THORNE
Birth:  Mar 1918
Death: 2012   Kent
Spouse:           Charles SEARS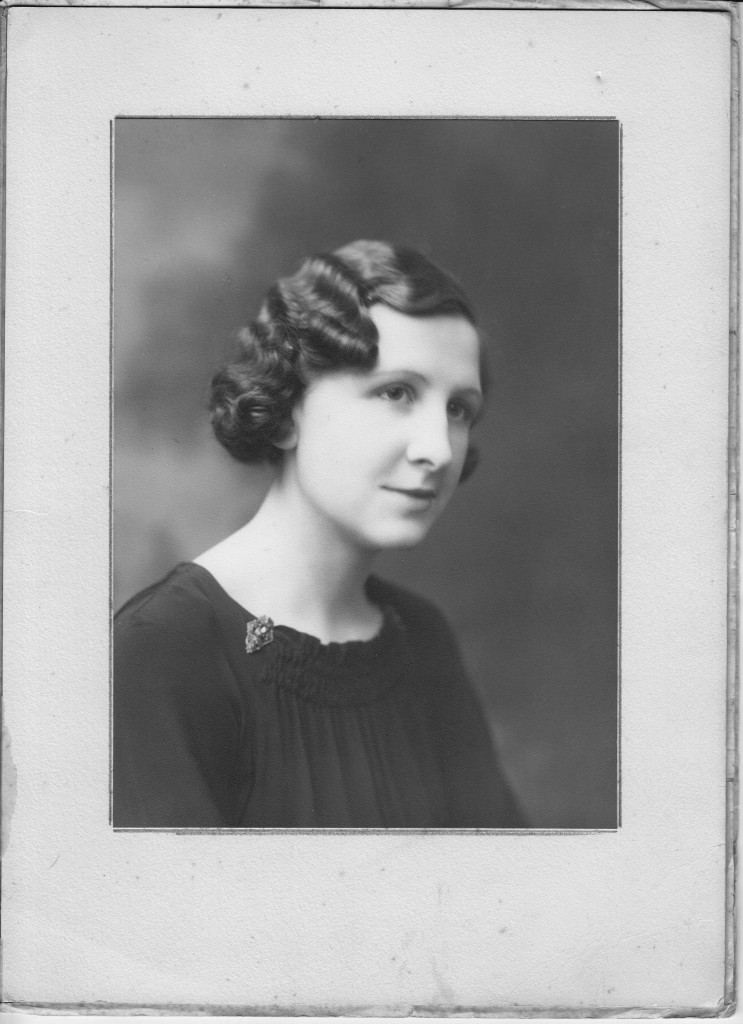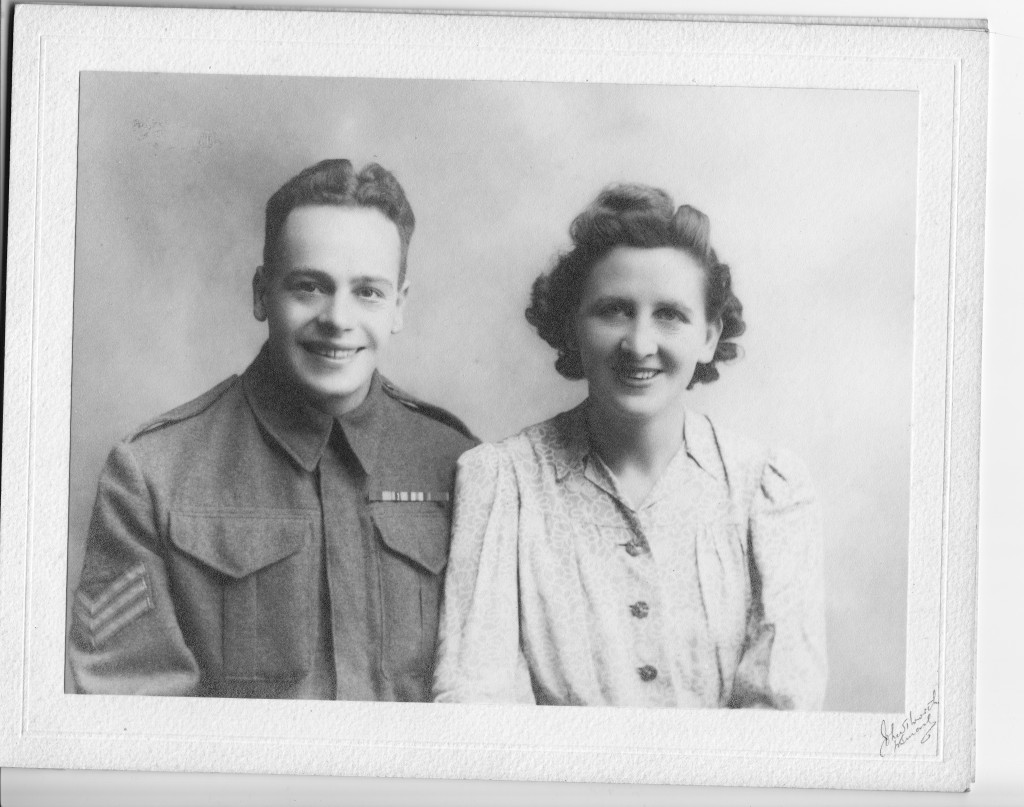 Doris Thorne, and Doris with her husband Charlie Sears (for another photograph of Doris, see Ernest's details above). Click to enlarge.
————————————————–
6 M:    Frank R THORNE
Birth:  Sept 1921
Spouse (first):           Dorothy TEWINS
Spouse (second):      Ruth
Frank was in the Royal Marines. After his divorce from Dorothy, he married Ruth and emigrated to New Zealand in the 1960s, where he died. He is survived his children, who were born in New Zealand, but there is no longer any family contact with this side of the family.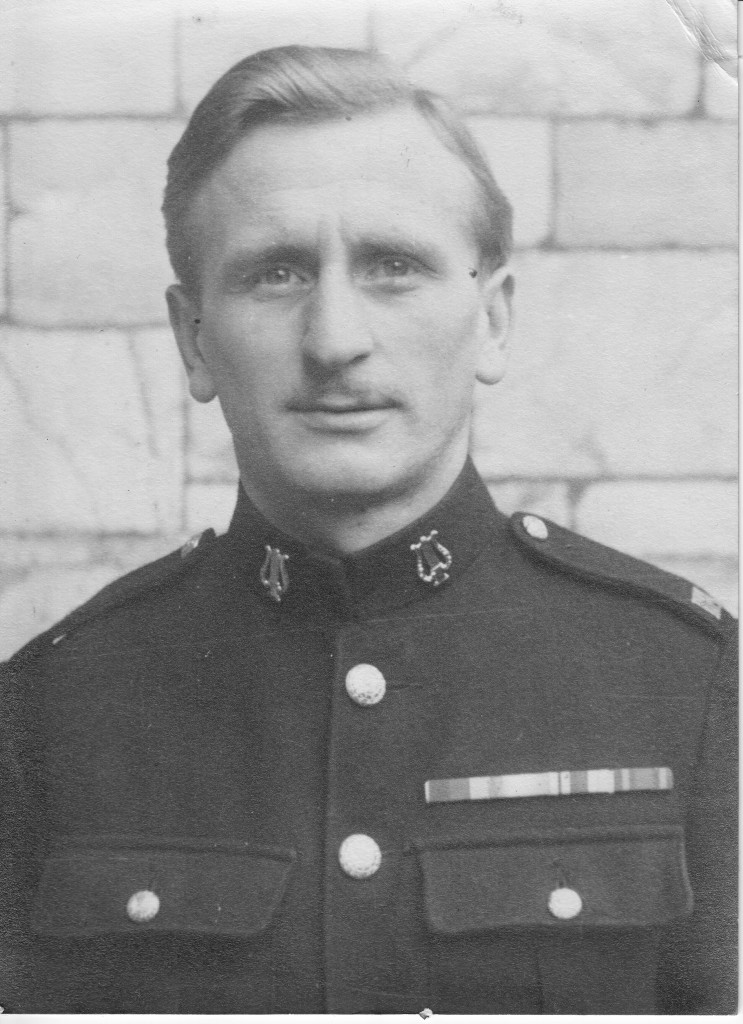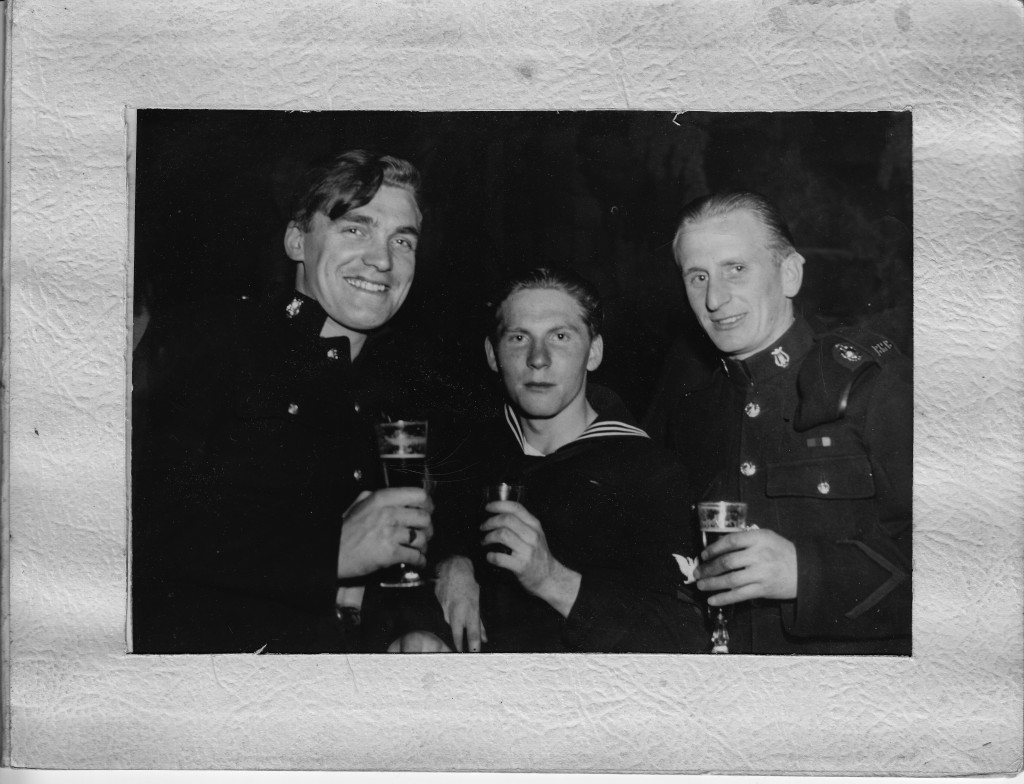 Frank in uniform, and Frank (on the right) at Rogers Corner Bar, Madison Square Garden, New York, date unknown. Click to enlarge.